All Good Things
Thursday

May 10, 2012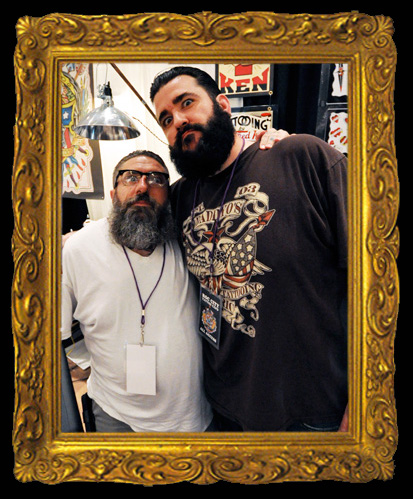 I'm back from Roc City. It was a total blast!. It's always great to see old friends and make new ones. I had the chance to make cool tattoos and I even got a few of my own. JR Tubbs and Krooked Ken were kind enough to stick me a few times.
I'm also really proud to say I had the chance to sit down for an interview for the online magazine Swallows and Daggers. I really like the site and visit it often so I was really stoked to have the opportunity. It was put together well by my friend Shane Cashman and if you have a chance, give it a read.
The picture above is of me and Krooked Ken.