Still Standing Art Show
Tuesday

September 11, 2012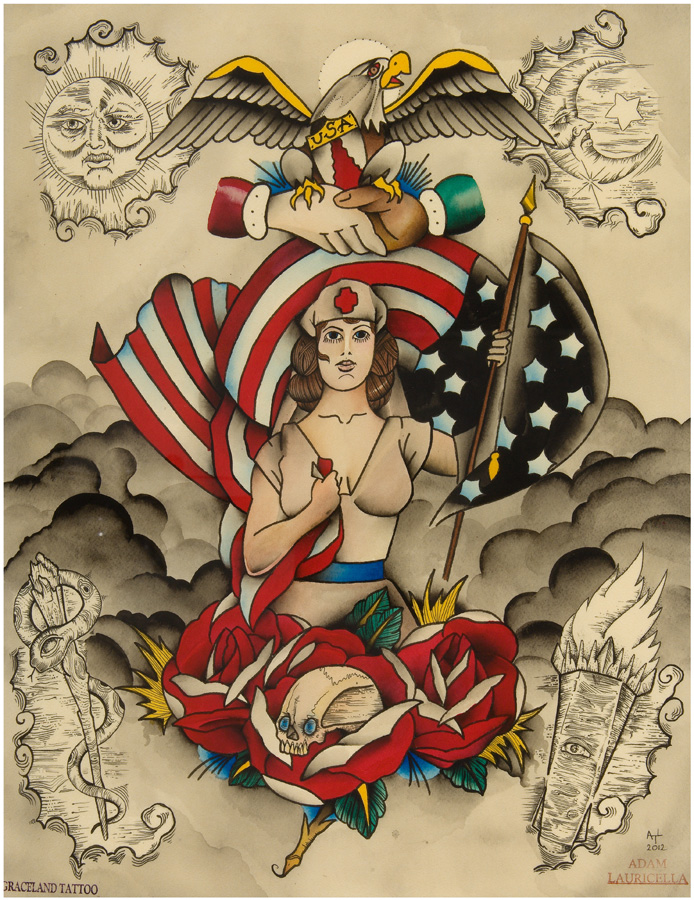 I'm very fortunate to be a part of an amazing art show that will be opening September 13th. The proceeds of which will be going to the Wounded Warrior Project. My interepretation of the Rose of No Man's Land will be hanging among some other pieces painted by some pretty heavy hitters. I am honored.
The 'Still Standing Art Show' will be making stops across the globe beginning with the Paradise Tattoo Gathering. Through a specialized printing process, the artwork can then be molded directly into a soldiers' prosthesis. These wearable pieces of art will serve as a lifelong badge of their courage and a visual means of expressing themselves through the art of tattoo. In addition, all the artwork will be made available to all service members who want and need them thoughout the course of the shows one year tour. All of the original artwork and prints will be available for purchase to not only the service members, but to the general public, with proceeds benefiting the Wounded Warrior project.
The 'Still Standing Art Show' is a not-for-profit event founded by Chris Lowe of Naked Art Tattoos, and if made possible through the generous work and support of Mark Becknauld of Permanent Ink Management & Promotion.