This Sunday-TATTOOING TO SAVE BABIES
Tuesday

October 09, 2012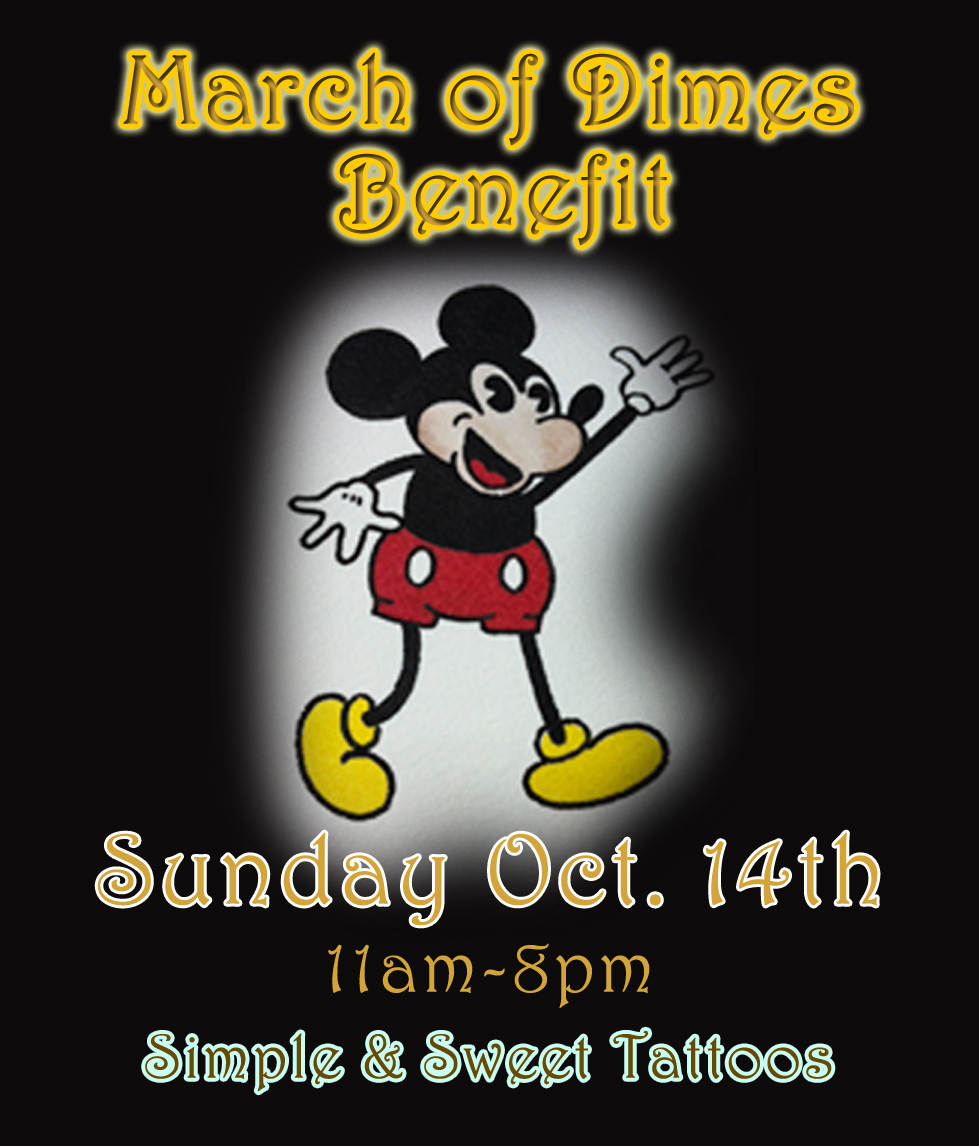 If you are anywhere near the Hudson Valley, New York area this weekend please join Graceland Tattoo on Sunday, October 14, 2012 for the Tattooing to Save Babies charity event.
All money earned will benefit the March of Dimes. Tattooing to Save Babies is a great cause founded by tattoo artist Krooked Ken. He says, "as parents to two premature children the March of Dimes has been an amazing source of strength and support for our family. They continue to fund and find amazing ways to save a child that has been born too soon."
Each artist at Graceland Tattoo has painted designs specifically for the charity to be tattooed on October 14th. All tattoos will range from $50-$100.
They will also be raffling off gift certificates.
The March of Dimes will use all donations to continue to help premature children and their families.